Single Lane Universal Fit Foul Light
Narrow Dual Infrared Foul Light
Redline IIA IR Foul Conversion
Astroline Foul Light Infra-Red Conversion kit
Pro-Foul Reflector Conversion Kit
Brunswick Replacement Ball Sensor
Ball Speed with Smart Machine Triggering
Ball Speed with Electronic Lob Ball sensing
Schmid 5 Pin Electronic Conversion
Your free buy and sell page
Canadian Distributor
5 Pin Bowling Center
5 Pin Bowling Center
Candle Pin Bowling Center
Candle Pin Bowling Center
10 Pin Bowling Center
10 Pin Bowling Center
Bowling Tech Talk Site
Introduction
Redline Foul Lights are quality foul lights for 10 Pin Bowling, Candle <![if !vml]>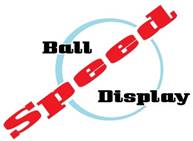 <![endif]>Pin Bowling and 5 Pin Bowling. Joystick Scoring Limited has been manufacturing Pro-Foul foul lights since 1984 and started manufacturing Joystick automatic scoring in 1989.  The Redline-Products family was added in 1991 and has grown to include Ball Speed Displays with Smart Machine Triggering and replacement ball sensors and a variety of Foul Light Conversion Kits.
The reliable functioning of a modern center's pinspotters, scoring systems and accessory foul systems are vital components for the smooth operation of your business and for keeping your customers coming back.
Electronic ball management sensors and controls are what Joystick Scoring specializes in.  Only Joystick Scoring Limited has the unique industry experience of designing and manufacturing ALL components for the Bowler's Club Scoring System.
Though our scoring system is no longer offered, we continue to support ALL Joystick Products and draw on that experience to provide our valued bowling customers with quality cost effective replacement electronic sensors and controls.
| | |
| --- | --- |
| <![if !vml]><![endif]> | Sensors are the eyes and ears of any modern high tech system.  They are in everything from your phone to your car.  They provide vital information to make them run smoothly and effectively. |
This is also true for any modern well running bowling center.  Joystick Scoring prides itself in manufacturing industry leading sensors using state of the art digital components that can be used to upgrade a wide variety of competing bowling systems.
Have a special electronic project in mind?  Take advantage of our technical consulting services.  We bring to the table a wide variety of experience, services and skills. From PCB design, embedded programming and overall product creation.
We have experience with a wide variety of sensors, machine vision and custom electronic controls.
Call Werner to discuss your specialty needs today.
Joystick Scoring Limited
6-470 King Street West, Box 140
Oshawa, Ontario,
L1J 2K9
CANADA
Telephone
1(888) 569-7845 toll free
or
1(905) 432-2832
<![if !vml]>

<![endif]>
<![if !vml]>

<![endif]>